We are now offering 15 minute Browsing Appointments and 30 minute Computer Use Appointments in addition to our No Contact Pick Up Service. Find all the details here!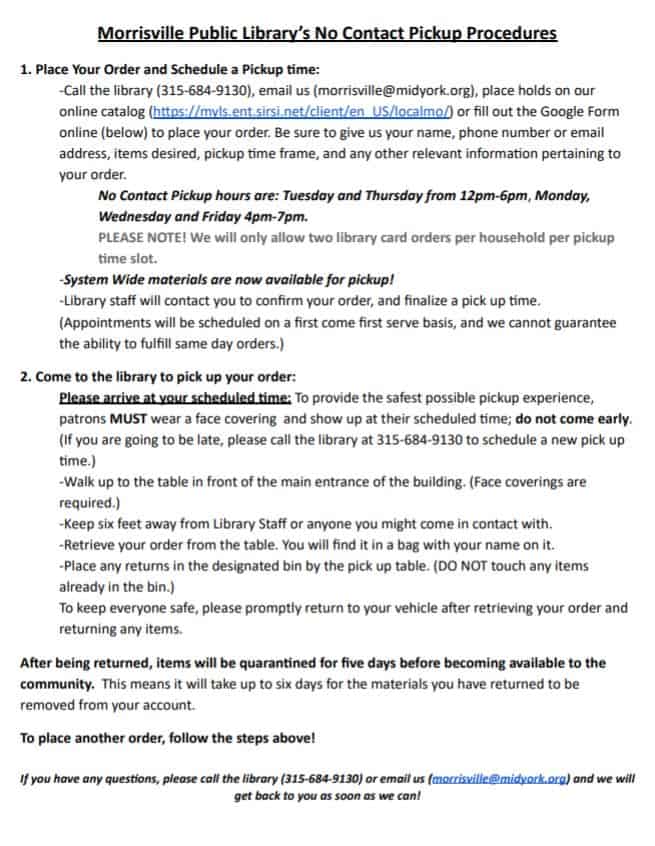 CLICK HERE to complete the Google Form for materials and we will get back to you soon! It's that easy, you are done! (Complete one each time you need more materials!)
CLICK HERE for our web page of all new materials! (updated August 25 2020)
CLICK HERE for our adult new books coming soon!
CLICK HERE for our current list of NEW DVD's! (updated August 1, 2020)
CLICK HERE for our current list of new children's books! (updated August 26, 2020)

To place holds on materials or see what to choose: here is the direct link to the catalog: https://myls.ent.sirsi.net/client/en_US/defa
FAQ's (Frequently Asked Questions) UPDATED 7/28/2020
Click this link for some questions you may have as we might have answered them! If not, please email the Library Manager at mrounds@midyork.org.